Your skin tells a story – of your age, health, and the life you've led. At Privé Plastic Surgery, we believe in nurturing this precious canvas, ensuring it remains vibrant, healthy, and radiant. Skincare is more than just aesthetic; it's about holistic health, self-care, and the confidence that comes with feeling great in your skin.
Privé Plastic Surgery is dedicated to providing aesthetic treatments to help our clients feel younger, beautiful, and confident. Advancements in skincare technology have provided new treatments that create fresher, more vibrant skin than ever. Our skin rejuvenation services include scientifically-proven skin care products as well as ancillary procedures such as peels and lasers to make your skin look its best.
Symptoms
With time and environmental exposure, the skin may exhibit several signs that indicate the need for enhanced care:
Dryness or dehydration
Fine lines and wrinkles
Discoloration or age spots
Loss of elasticity
Acne or breakout-prone skin
Visible pores
Dullness or uneven texture
When Is It Time For Skin Rejuvenation Services?
Our skin is our primary defense against disease, weather, and the rigors of our lives. As time goes by, skin disorders, sun damage, hereditary diseases, injury, and even simple aging can keep it from looking its best. Scar formation, wrinkles, irregularities in texture, acne, and pigmentation can all result from these and other conditions. Dr. Wu and the team at Privé Plastic Surgery can suggest skin rejuvenation services that can address these blemishes and restore youthful vigor to your appearance. The following services are available at our clinic:
Skin Care Products: Dr. Wu has curated the most scientifically-proven effective products for protecting, treating, and maintaining your healthiest skin. She has selected amongst all the products available to offer you the best in skincare so that you don't have to waste your time or money on products that don't work.
Chemical Peels: Chemical peels combine different types of acids to remove the outer layer of dead skin cells and help remove signs of sun exposure and wrinkled areas; and is considered one of the most cost-effective ways of treating damaged, wrinkled skin.
Laser Treatments: Our laser treatments, including intense pulse light, fractional lasers, and other types of laser treatments, can be used to remove signs of discoloration, tighten skin, and smoothen out the skin for a youthful appearance.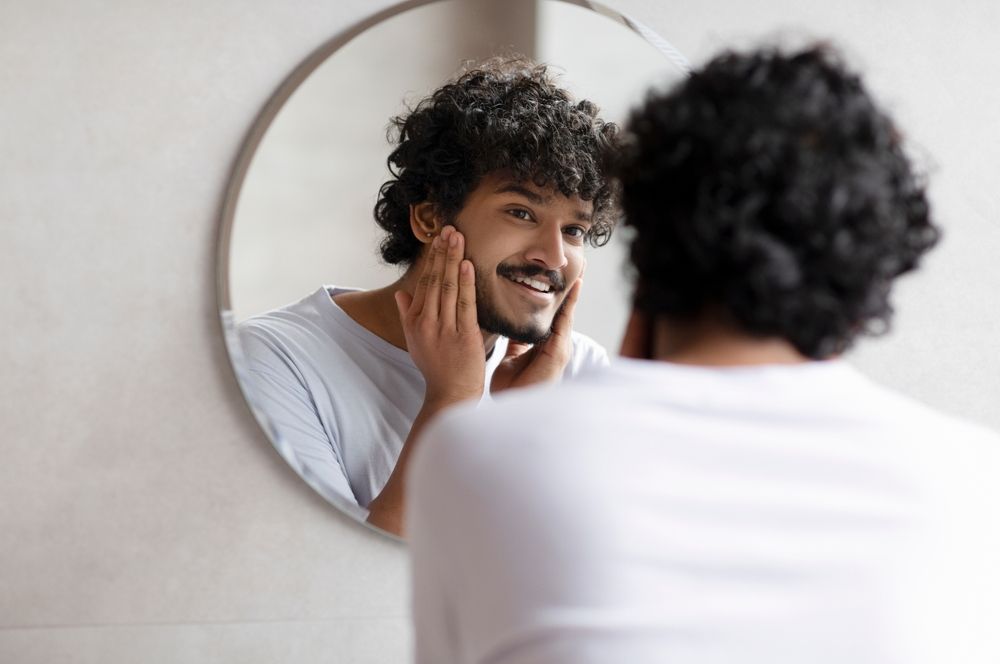 Varying skin types and conditions respond to skin rejuvenation techniques differently. The approach that will work best for you depends on the specifics of your case. However, those who make good candidates for skin rejuvenation typically fit the following criteria:
They are in generally good health
Have goals that are both specific and realistic
Are non-smokers
Drink moderately, or not at all
Are dedicated to a persistent skincare routine to prevent further damage
Each skin rejuvenation technique comes with its own associated risks. Dr. Wu will discuss these with you during your consultation appointment.
Why Skin Care is Needed
As the body's largest organ, the skin serves as a protective barrier against environmental aggressors. Beyond its functional role, it also plays a significant part in our appearance and self-perception. Proper skincare ensures that this protective shield remains resilient, delaying the onset of premature aging signs, and maintaining a youthful, radiant appearance.
Treatment Process
Skin Care at Privé Plastic Surgery is tailored to each individual's needs, following a comprehensive skin assessment. Here's a glimpse into our approach:
Consultation: Understand the patient's concerns, assess skin type, and identify underlying issues.
Customized Treatment Plan: Design a regimen tailored to address specific skin challenges.
Advanced Therapies: Integrate state-of-the-art treatments, from chemical peels to laser therapy, depending on the requirement.
Home Skincare Routine: Recommend specialized products to enhance and maintain treatment results.
Follow-up: Regular check-ins to monitor progress and adjust treatment as needed.
Prevention
While treatments can address existing skin issues, prevention remains key. Regular sun protection, a balanced diet, adequate hydration, and avoiding pollutants can go a long way. Additionally, routine visits to our doctor can ensure early detection and management of potential skin problems.
The Future of Radiant Skin
Choosing to prioritize skincare now sets the stage for a luminous, healthy, and age-defying complexion in the years to come. The synergy of expert treatments and consistent home care practices fosters marked enhancements in both the aesthetic and health of the skin. Today's skincare regimens, backed by relentless innovation, hold the key to unlocking the skin's potential, ensuring a radiant future.
The realm of dermatology is witnessing a rapid evolution, offering new horizons to those who seek impeccable skin health. With each passing day, newer, more effective treatments and routines are being developed. For patients committed to their skin's wellness, this heralds a promise of even more potent and enduring skincare solutions that keep the skin at its peak vitality for longer.
Frequently Asked Questions
What skincare treatments does Privé Plastic Surgery offer?
At Privé Plastic Surgery, we offer a range of treatments tailored to individual needs, from chemical peels and laser therapy to customized home skincare routines, ensuring optimum skin health and radiance.
How often should I visit the doctor for skincare check-ups?
While specific needs vary, it's beneficial to see our doctor at least twice a year for a comprehensive skin assessment. This ensures that any emerging concerns are addressed promptly, and your skincare routine remains effective.
Can I combine surgical procedures with skincare treatments at Privé Plastic Surgery?
Absolutely. Combining surgical procedures with our advanced skincare treatments can often enhance and prolong results. During your consultation, we will recommend the best combination tailored to your goals and needs.
Why Choose Privé Plastic Surgery For Skin Care
Our team can provide information to help you better understand our skin care procedures. We work with our patients to provide them with multiple options for skin rejuvenation to help treat scars, pigmentation, loss of skin tone, and more. Under the guidance of Dr. Wu, our team can help you achieve fresh, newer skin that will help you feel years younger.
Your Next Step to Timeless Beauty
Every journey to radiant skin is unique, and it deserves expert guidance. Whether you're new to skincare or seeking advanced treatments, Privé Plastic Surgery in Boca Raton, FL, is here to help. Dial (516) 717-3181 to explore the best in skincare treatments and set forth on a path to luminous, rejuvenated skin.